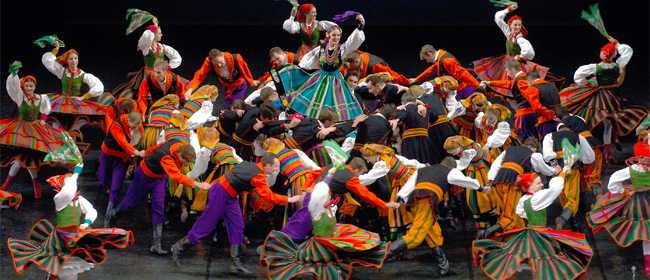 "There is nothing greater than Mazowsze!" – New York Times
After the very successful fall 2010 tour of the East and Midwest, the world-renowned MAZOWSZE returns to the West coast of North America for the first time in 15 years, once again coordinated with major Public Television showings of the PBS special about MAZOWSZE: "The Music and Dance of Poland".
THE MAGNIFICENT MAZOWSZE is a thrilling display of dazzling movement, vibrant color and stunning beauty. The incomparable Mazowsze performance troupe whirls, leaps, stamps and glides in a glorious outpouring of sound and motion, rhythm and music that celebrates the cultural legacy of Poland.
»