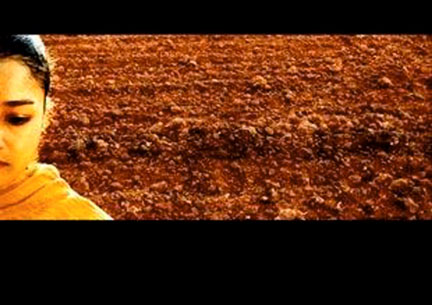 "Let me tell you a story," says Akram Khan in seductive tones well into his extraordinary new work, Ma. But the huge audience is captivated before hearing a word of it.
The opening image has already spoken volumes; Faheem Mazhar, barely visible in the darkness, suspended upside down, a stream of evocative Sufi song pouring from his mouth."The Independent
"Khan and six dancers spiral and whip through space like human rotary blades…MA feels like a complete and tightly constructed experience. " – The Times (London)
"One essential point about Khan is that, at the age of 30, he's still mapping out what routes are open to him as a choreographer; another is that he's already won himself an audience that will follow avidly, wherever he chooses to go." The Guardian
Following the critical and audience success of "KAASH" which toured throughout the world, Akram Khan will return to North America with a company of eight dancers, three musicians (voice, percussion and cello), text by Hanif Kureishi and Arundhati Roy, original score by Riccardo Nova and recorded music by Ictus Ensemble in a new full-length work 'MA'.
In June 2006 Akram Khan was awarded an MBE for his services to the UK dance community
Since July 2005, Akram Khan is an Associate Artist at Sadler's Wells Theatre
Lincoln Center, Great Performers presents 'MA' at Rose Theater, Jazz at Lincoln Center, New York
April 26, 28 & 29, 2006
Danse Danse/ LOMA presents 'Ma" at Theatre Maisonneuve, Montreal
May 3, 4, 5 & 6, 2006
Co– producers
The South Bank Centre, Théâtre de la Ville, Singapore Arts Festival, Romaeuropa Festival 2004, Arts Centre Vooruit, Tanzhaus nrw- Dusseldorf, Holland Festival, Göteborg Dance and Theatre Festival, Lincoln Center for the Performing Arts