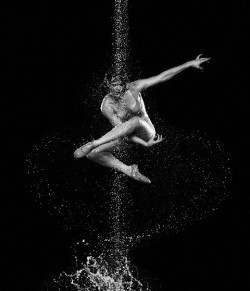 Boasting vigorous talent and an impressive, European-style repertory, this exhilaratingly fine company, founded only three years ago, has already made a splash in the contemporary ballet scene.
Young, hip, and cutting-edge, New York's Cedar Lake is on the rise! Featuring the works of recognized, emerging choreographers, this ensemble exhibits daring and athletic movement, while integrating ballet with contemporary and popular dance styles.
Cedar Lake's mission to join the ranks of America's leading contemporary ballet companies is fast becoming both a reality and a thrilling dance adventure audiences are passionately embracing. Presenting an innovative and modern repertoire that is committed to the talent of recognized and emerging choreographers, the captivating company enthusiastically presents its daring athleticism and extraordinary visual excitement whenever taking the stage. Cedar Lake's choreographic journey plays with pure movement – sharply sculpted – with constant contrasts between live action and multi-media visuals. Explosive dancing, provocative imagery, exhilarating contemporary musical collaborations and exceptional dance technique are just a few of the thrilling elements that are swiftly defining the distinct and stimulating personality of this vibrant young company.