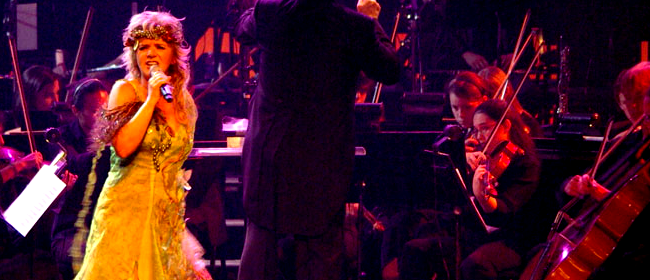 FRANCESCA GAGNON
the Voice of Alegria
Alegria: a state of mood, a state of mind, Spanish for 'joy'…….
Francesca Gagnon – the Voice of Alegria is a comprehensive work for symphony orchestra that draws from several Cirque du Soleil productions including Alegria, Cortéo, Kà, Quidam, Saltimbanco and Delirium that evoke the essence and most memorable moments of Cirque du Soleil.
One of the many elements that sets CIRQUE DU SOLEIL apart … is its
MUSIC.
ORANGE COUNTY REGISTER, CA
If CIRQUE DU SOLEIL is indeed the eighth wonder of the world, GAGNON is the otherworldly herald who made everyone notice.
ENTERTAINMENT TODAY, Los Angeles
Francesca Gagnon has a very particular voice, powerful, raucous, bewitching ; a virtuosic performance. A must hear, a medley of Janis Joplin and Edith Piaf.
LA PRESSE (Montréal, QC)