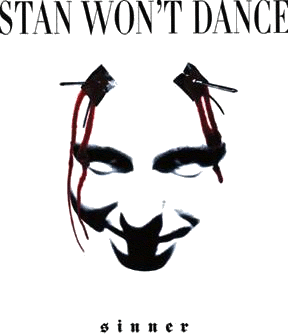 Sensational former DV8 performers and choreographers Rob Tannion and Liam Steel joined forces with writer Ben Payne to create an emotional roller-coaster that shatters the limits of physical and emotional endurance.
The story is based on a real-life event: David Copeland – the 'Soho Bomber' – walked into a gay bar in London and left a nail bomb which went off with terrifying results. Rob and Liam worked with Ben producing text and movement simultaneously; creating a show that is neither dance nor theatre. It explores the question: 'Do you know who the person beside you is?' A very pertinent subject for our society today, treated with an intensity that is positively knuckle-whitening.
Performed by Liam Steel and Ben Wright.
"Film in the flesh… They throw out provocative dialogue with the same ease as they throw each other." – criticaldance.com
"Intoxicating, thought provoking drama exploiting the theatre space to its full potential… Everyone should see this." – Dance Europe
UC Santa Barbara – Feb 22, 2006
Skirball Culutral Center, Los Angeles – Feb 23 & 24, 2006
University of Florida Performing Arts, Gainesville – Feb 28 – March 4, 2006
VSA Arts of New Mexico, Albuquerque – March 8 – 11, 2006
Performance Space 122, New York – March 14 – 19, 2006
Pittsburgh Cultural Trust – March 21, 2006
Dance Affiliates, Philadelphia – March 22 – 26, 2006
Wexner Center, Columbus, OH – March 28, 2006
Harborfront Center, Toronto – March 30 – April 1, 2006
Artis Website:  STAN WON'T DANCE