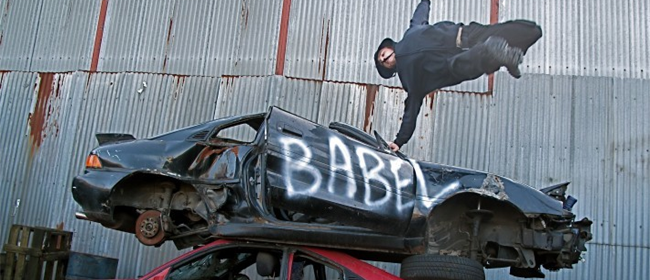 "Babel is an explosive triumph of dance theatre that leaves the audience reeling with the uncomfortable truths of modern Britain. If news reports could be delivered in this style, then perhaps we would all sit up, take notice, and for once feel compelled to engage." The Stage
Our tower of Babel is here. It stretches above us to pierce the sky, and we better notice now, or else, when it collapses we will be left asking … How? What happened? And above all … Why?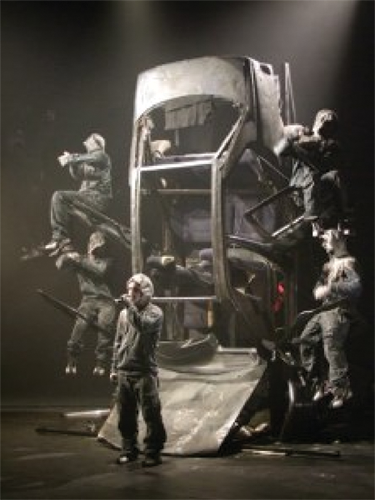 Choreographic mavericks Liam Steel and Robert Tannion return with a provocative new work. Collaborating with acclaimed writer Patrick Neate, the company combines explosive choreography with words of mass destruction to create the ultimate act of dance terrorism.
Nothing and no-one is safe, as an all-male cast composed of some of this country's finest physical theatre performers fly straight into the face of convention to ask fundamental questions about the Britain in which we live. Written entirely in dynamic street verse, the piece places a lost voice back in the mouths of a strangled population.
Violent but beautifully choreographed polemics collapse our safe ivory towers of political correctness, and the audience are compelled to sift through the wreckage to uncover the truth of their downfall in the shards of sound-bites, celebrity and brand recognition.
Artist Website:  STAN WON'T DANCE