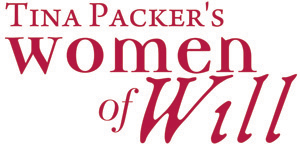 Featuring Nigel Gore and Tina Packer 
"Brilliant! Fearlessly impassioned acting that you'll remember for as long as you live." Wall Street Journal
"Riding those words like an expert equestrian in "Women of Will," directed by Eric Tucker, Ms. Packer becomes the age and shape the character demands she be." Ben Brantley, New York Times
 "Drawing on her lifetime of acting in and directing Shakespeare's plays, Packer combines the performance of scenes with the discussion of themes to create a dazzling and illuminating piece of work. For anyone who cares about women, Shakespeare, or especially women in Shakespeare, it's not to be missed." Boston Globe
A true tour de force performance, Women of Will: The Complete Journey is the masterful summation of Shakespeare & Company's Founding Artistic Director Tina Packer's 40-plus years spent investigating all things Shakespeare, presented in a five-part series.
A combination of riveting scenes and trenchant analysis, Women of Will: The Complete Journey explores themes of love, loss, freedom, control, violence, and power through the heroines of Shakespeare's text. Using performance and discussion, Packer traces the chronological evolution of Shakespeare's female characters, and examines Shakespeare's own journey and growth as a writer.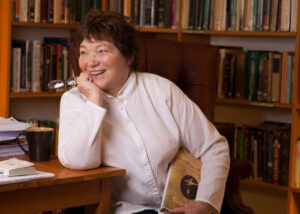 Women of Will: The Overview
The Overview is a comprehensive presentation of Shakespearean scenes, insights, and discussion taken from the full five-part series. It covers the full breadth of Shakespeare's works
Force and Heat: The Early Plays 
The Early Plays follows Shakespeare's journey from his earliest writing, to a man who falls deeply in love, to the women who tell the truth and the consequences of that.
Includes Henry VI (Part 1, 2, 3), Romeo and Juliet, Much Ado About Nothing, Antony and Cleopatra, and Twelfth Night.
Chaos and Redemption: The Later Plays
The Later Plays picks up where The Early Plays left off with the story of the women who tell the truth, to the women who lean in, to the tale of redemption where the daughters redeem the sins of the fathers.
Includes As You Like It, Othello, King Lear, Macbeth, Coriolanus, Winter's Tale, Pericles, and Henry VIII.
ARTISTIC TEAM
Actor/Playwright Tina Packer
Actor Nigel Gore
Director Eric Tucker
Lighting Designer Les Dickert
Costume & Scenic Designer Valérie Thérèse Bart
Sound Designer Daniel Kluger
Production Stage Manager Katherine Whitney
Publicist Dale Heller
Producer Sarah Hancock
General Manager Adam Fitzgerald
Training workshops and master classes can be scheduled in conjunction with performances. Contact 2Luck Concepts for pricing and availability.
Announcing – Women of Will – The book! Available from Random House.