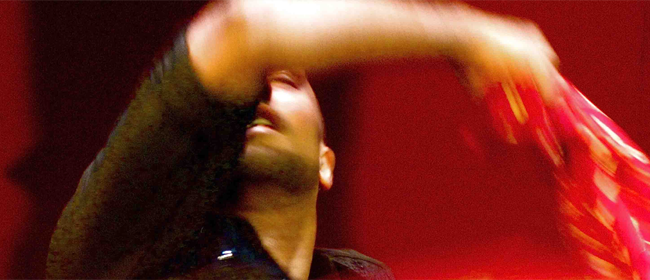 Akram Khan classical kathak solo
March 2011
Internationally acclaimed choreographer AKRAM KHAN is celebrated for the vitality and innovation he brings to cross-cultural, cross-disciplinary expression. A master of kathak (classical Indian dance) and an award-winning choreographer of contemporary dance, Khan is continuously breaking boundaries between tradition and innovation, East and West.
Returning to his classical Indian dance roots, Khan brings the opposing worlds of tradition and innovation face-to-face. Inspired by the Mahabharata story of queen Gandari, who blindfolds herself for life to follow her blind husband, 'Gnosis' explores the notion of inner knowledge and clouded vision, "seeing darkness, and yet being blind to light". Accompanied by world-class musicians from India, Japan and UK, this promises to be a technically virtuosic, thought-provoking piece. 'Gnosis' will premiere at Sadler's Wells in November 2009 as part of 'Svapnagata', a two-week festival of Indian music and dance curated by Khan and composer Nitin Sawhney. During its 2010 world tour, Khan will work in collaboration with musicians of certain cities to bring a unique version of 'Gnosis' to local audiences.
From the Greek word for 'knowledge', gnosis is an evening of solo kathak dance with five on-stage musicians. Featuring a guest appearance by Japanese kathak dancer, Yuko Inoue, Akram Khan includes choreography by his guru, Pratap Pawar and celebrated performer and teacher Gauri Tripathi, Artist in Residence at London's Southbank Centre.